Learn How To Start Your Own Box Truck Business
The average salary of a box truck owner-operator is $104,939/Year, with some making upwards of $264,000/Year.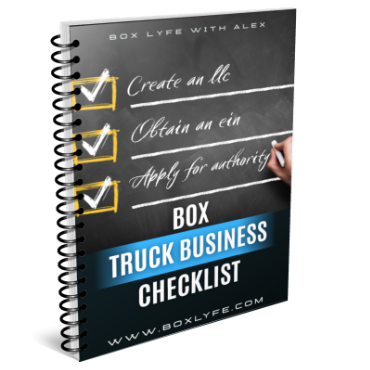 In This FREE Checklist You'll Discover:
✅ How to create an LLC.
✅ How to apply for your authority
✅ How to get your D.O.T physical certificate.
✅ How to file your BOC-3.
✅ How to register your UCR.
✅ How to get a 30-day free trial of D.A.T Load board.
✅ And much, much more. When you subscribe, we'll follow up and help you get your box truck business started.